Unique Wedding Ideas
This blog will show you how to have the storybook wedding of your dreams.
Aug 21, 2015
Unique Wedding Bouquets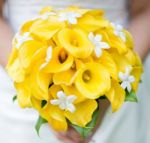 Unique Wedding Bouquets - Get inspiration and ideas from viewing pictures and reading about how you can create your very own beautiful bridal bouquet that is unique and just for you!
Pictures are copyrighted and cannot be used without written permission © 2008 - 2015 unique-reception-theme-wedding-ideas.com ® All Rights Reserved
Click Here to read our disclosure regarding affiliate and advertising sponsors.