Diamond Wedding Theme
Diamond Wedding Theme for Every Bride who Loves Diamonds


"Diamonds are a girl's best friend." What a great song, sung by Marilyn Monroe, in "Gentlemen Prefer Blonds."

So, if you love diamonds, why not have these precious stones as your wedding theme? A diamond theme can be used if you're having an indoor or outdoor affair, a small or large celebration, or an afternoon or evening reception.

Engagement Ring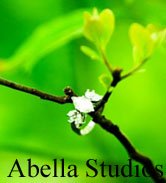 An engagement ring is presented by a man to his prospective bride as a formal agreement to be married.  Any gemstone can be used however; in the U.S. the diamond is typically the stone of choice.

Where to Begin With a Diamond Wedding Theme
Invitations

Set the tone for your diamond theme with your invitations.  Ask your printer if you can have your invites created in a diamond shape, if not; consider having a diamond crystal glued to the invite.  Purchase crystals and hot glue one on each envelope flap.
Faux diamond bridal accessories add a little elegance and sophistication to your ceremony and reception.

Ceremony

Use crystals and rhinestones in your floral decorations and on the pew ribbons.

Bridal Attire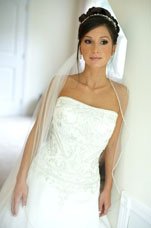 Rhinestone tiaras are popular and elegant.   Faux diamonds or crystals can be added to your dress, shoes, garter, handbag and veil.

Flower Girl and Ring Bearer

Your flower girl can carry a flower basket decorated with rhinestones while your ring bearer can carry the ring pillow also decorated with crystals.


Bridal Bouquet

Consider scattering crystals in between your flowers and hot gluing some rhinestones on the ribbon surrounding the stem of your bouquet.

Cake Topper

A diamond faux monogrammed cake topper will look stunning and is easy to make yourself.  Purchase the initials that you will be using in either gold or silver (depending on what will look best on your cake).  Cursive is the most formal lettering to use, however, you can use whatever type lettering you prefer. Hot glue the crystals on both the front and back side of the letters.  Place the bride's first initial on the left, then the groom's surname initial in the middle and the groom's first initial on the right. That was easy, wasn't it?
Centerpieces for a Diamond Wedding Theme

Scatter crystals around the base of the centerpieces, for an added touch of glam add some crystals in between the flowers.  You can also place diamond crystals on the place card table. Faux diamonds can also be glued to the table numbers and on the place cards.

Wedding Favors

Purchase diamond shaped paper weights, wine stoppers, photo frames or key rings.

Napkin Holders

Imagine how impressed your guests will be if you have a faux diamond napkin holder!

Ice Sculpture

Ask your caterer if they can prepare a diamond shaped ice sculpture to be placed on a table during the cocktail hour or reception.
Diamonds truly are elegant and will add a touch of class to your theme.  Use any or all of my above ideas to create your diamond wedding theme.

Try our Welcome page for some great ideas on planning a magical wedding.

Wedding Theme Ideas

Christmas Bridal Ideas

Snowflake Wedding Ideas

Winter Themes



Pictures are copyrighted and cannot be used without written permission © 2008 - 2015 unique-reception-theme-wedding-ideas.com ® All Rights Reserved
Click Here to read our disclosure regarding affiliate and advertising sponsors.