Target Wedding Gift Registry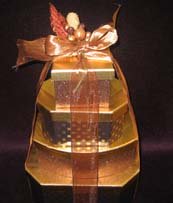 Target Wedding Gift Registry

Gift registries take the guesswork out purchasing the "right" present for showers, weddings and any other gift-giving occasion. Registries are convenient and you get to choose the exact item that you want, in the color that works for you and has all the features and options that you need. 

When creating your list, be sure to choose items that fall into many price ranges so your guests will have price options to pick from.



Additional Ideas for Target Wedding Gift Registry.

Target is a discount department store offering high quality items for the home, outdoors, recreation and personal items at affordable prices.  Currently, Target has stores in all states except Vermont.  You can register on line or by going to the Target nearest to your home.


Once registered you can create your list and make your list private, which will only be accessible to others by entering the correct List ID Number. (If you choose to create a private list, make certain you share your List ID Number with your friends and family members.) Or you may make your list public, which will be viewable by others.
Your list remains active as long as there is activity or until 90 days after the event date. You can sign up to receive an e-mail notification before your list is deleted which will allow you to reactivate your list.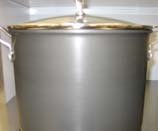 Target Wedding Gift Registry protects your privacy by not allowing anyone searching your list to see your personal information.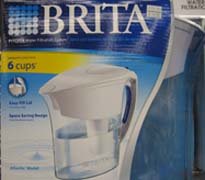 Tips for Target Wedding Gift Registry - brides and guests
The easiest way for your friends and family to view your list online is for you to E-mail a list to them with a link to your list embedded in the e-mail.  Or they can find your list by entering your name or e-mail address by specifying your Target List ID Number.
If your friends and family members choose to visit a Target store they can go to the registry kiosk.  They then enter the name or e-mail address of the person whose registry list they are looking for by entering the specific TargetList ID Number.
Target requires a receipt for all returns and exchanges, so be certain to save all receipts and attach a gift receipt for any gifts that you purchase.  Online items cannot be returned to a Target Store they must be returned to Target.com
There is no limit to the number of items that you may have on your registry list. You may add or delete items from your list on-line 24/7 or you may visit the registry kiosk during normal store hours.
Once a gift is purchased the salesperson will remove the item from your list, eliminating the possibility of you receiving duplicate gifts.
Signing up for, Target wedding gift registry, is easy and will help your guests choose the exact gift that you want and need.


Check these wonderful planning tools!

Unique Wedding Gift Ideas

Engraved Gifts

Online Wedding Registry
Pictures are copyrighted and cannot be used without written permission © 2008 - 2015 unique-reception-theme-wedding-ideas.com ® All Rights Reserved
Click Here to read our disclosure regarding affiliate and advertising sponsors.