Top Honeymoon Locations - Honeymoon Destination Guide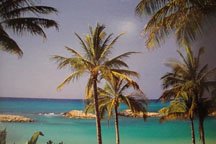 Top Honeymoon Locations - For the Modern Couple

Read about how to pick the best honeymoon locations chosen by recently married couples.
The process can be fun but there are lots of factors to consider when choosing your happily ever after spot

Before you make any decisions you and your sweetie should sit down and make a list of what you would like your honeymoon to be. Is the best honeymoon location for you and your hubby a tropical beach resort, a big city, a cultural experience, a dude ranch or a cruise where you will visit several ports?
Consider the amount of money that you can afford to spend, the time of year you will be getting married and how busy or relaxed you want your vacation to be.
The most recent Top Honeymoon Locations and Destinations include: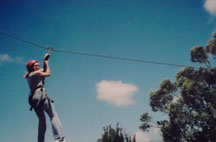 Known for its beautiful vegetation, wonderful sandy beaches with fabulous surfer quality waves, boating experiences with deep sea diving and snorkeling help make Hawaii one of the top honeymoon locations. If you're more adventurous you can walk through lava tubes, witness flowing lava from an active volcano, enjoy walking among beautiful orchard gardens, eating a fresh pineapple just picked at a pineapple plantation or taking a zip lining adventure through the forest. If you still have energy, enjoy a romantic night of fine dining and dancing. A quieter night may include sitting on the beach watching the sunset and seeing the moonlight waves carry boats in and out of the harbor.
Caribbean Islands for Top Locations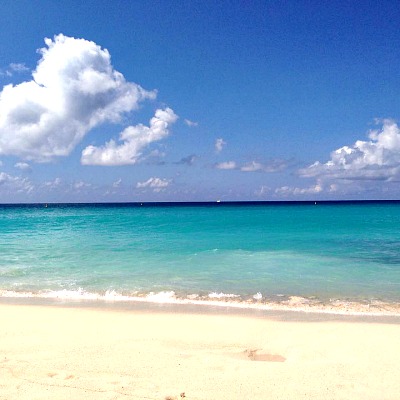 Aruba and Curacao are two island locations where every day is a wonderful beach day. Since they're situated south of the hurricane belt you are almost guaranteed a warm, sunny, rain free vacation. You'll be allured to their magnificent white sandy beaches and azure crystal clear water. Snorkeling and deep sea diving will leave you breathless with the beauty of the abundant, colorful tropical fish that you will come in contact with.
If you want to add some high stakes excitement to your vacation, try your luck at one of their casinos. Remember – Never gamble more than you can afford to lose.
Top Honeymoon Locations and Honeymoon Destination Guides to Big Cities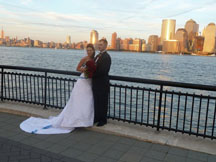 Rockin' The Big Apple

New York City
Many couples choose New York City, as one of their top honeymoon spots. After all, where else on earth can you find endless entertainment, world-class nightlife, an alluring skyline, people of all nations, museums to satisfy the sophisticated as well as a newcomer. Wall Street, shopping (if you can't find it in NYC, it's not made) the hustle and bustle of Times Square, the serene sounds of Central Park, The Empire State Building, The Statute of Liberty, Ellis Island and the famous Brooklyn Bridge. NYC has fabulous restaurants and hotels which please those on a budget or the most discerning diners and travelers. The street vendors and entertainers all help to make New York City one of the top destinations for honeymooners.
Top Honeymoon Locations in Italy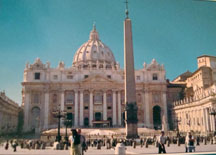 Rome
Culture, museums, rich cuisine, world class shopping, art, ruins, monuments and breathtaking views are just a few words that describe Rome's charm and rich history.
Must see sights for the top honeymoon spots include: St. Peter's Square, the Vatican Museum houses Michelangelo's Sistine Chapel, the Raphael Rooms, with their exquisite ancient Roman sculptures and gallery of works by Leonardo da Vinci, Caravaggio, Raphael and Giotto. Other top locations include: Trevi Fountain, the Parthenon, The Colosseum, The Roman Forum, Imperial Fori, The Spanish Steps, The Catacombs and the Borgheese Gardens.
Take a look at these hotels
Rome Cavalieri, Waldorf Astoria Hotels & Resorts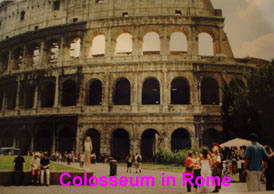 Who doesn't enjoy people watching? Sit at an outdoor table in Piazza Navona, beside a beautiful fountain while enjoying Bernini's sculptures.Oh! Don't forget to throw a coin in the fountain.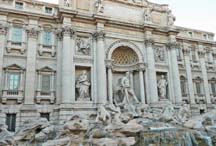 More Top Honeymoon Locations - Paris
Each year millions of tourists and students from all over the world visit this fascinating destination.  For more honeymoon ideas in Italy check out Top 10 Honeymoon Locations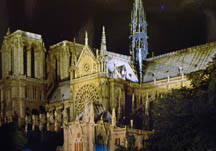 This honeymoon destination will delight all newlyweds. A visit to Paris' left bank includes: a tour of Notre Dame Cathedral, the Eiffel Tower, a romantic boat tour down the Seine River, visit the Latin Quarter. Allow a minimum of 4 to 5 hours to meander through the Louve and enjoy the breathtaking masterpieces. Walking through the unusual Bastille and Marais neighborhoods, the Canal Saint Martin and the artsy Montmatre will give you a glimpse of how the Parisians live.
The Arc de Triomphe is in the middle of the Place de L'Etoile. You can climb the stars to the top for an exciting view of Paris. The Champs Elysees offers a variety of shops and restaurants (great for people watching). There is also a museum in the Arc which is mostly dedicated to Napoleon and the tomb of the French Unknown Soldier.
Ah, Parie, the city of lights, you'll enjoy this romantic honeymoon location.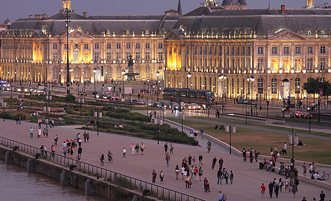 For more honeymoon spots, don't forget to visit Bordeaux, the south western part of France. The above picture was taken in the evening at Bordeaux's waterfront.
Top Honeymoon Locations - London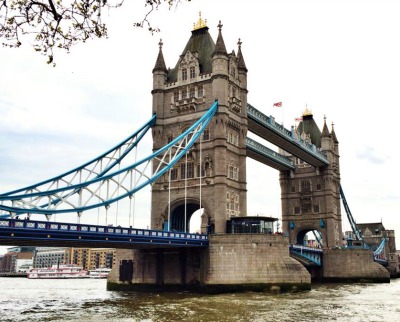 More Top Honeymoon Locations - Westminster Abbey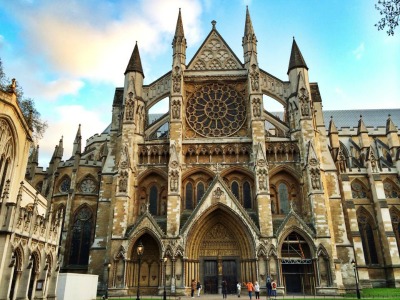 If you're a history buff you'll enjoy the Tower of London, Westminster Abby, St. Paul's Cathedral, Buckingham Palace, and the Parliament Buildings.
London has a wide range of museums and art galleries with the biggest ones not having an entrance fee.
The London Eye was built in 2000 and is currently one of the most popular attractions. It's a giant Ferris wheel that takes around 30 minutes to travel one revolution. Don't forget to visit the London Zoo, and enjoy listening to people on their soapboxes in Hyde Park.
Day trips from London include: Bath, Stonehenge, Oxford, Strafford upon the Avon (Shakespeare's House) Windsor and Leeds Castle.
More top honeymoon locations for the couples who love to travel.
Rio de Janeiro
Rio is a spectacular city that has fabulous views, cuisine, nightlife and culture. The best way to appreciate Rio is by going up Sugar Loaf Mountain where you will get a fantastic 360-degree view of the city. You will see the statute of "Christ the Redeemer" (which was elected one of the New, Seven Wonders of the World) and the magnificent harbor.
If you are a soccer fan, visit the Maracana Stadium where you can see the imprints of those belonging to Pele and other soccer legends.
Europe has so many beautiful Palaces and towns, just let your imagination roam free and then decide on your perfect, romantic destination.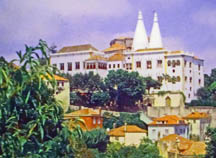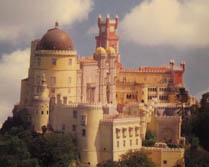 These are just a few top honeymoon locations that you might like to consider. Please check out some of my other honeymoon links below for more tips and ideas.
Go from Top Honeymoon Locations to Unique Reception Theme Wedding Ideas Home
Best Honeymoon Places and Locations

Caribbean Honeymoon Vacation

Cheap Honeymoon Ideas and Top Locations

Cheap Honeymoon Packages

Disney World Vacations

Florida Honeymoon Packages

Honeymoon Ideas

Honeymoon Island Florida

Honeymoon Island State Park

Honeymoon Vacation Spots

Hot Honeymoon

Italian Honeymoon

Popular Honeymoon Destinations
Pictures are copyrighted and cannot be used without written permission © 2008 - 2015 unique-reception-theme-wedding-ideas.com ® All Rights Reserved
Click Here to read our disclosure regarding affiliate and advertising sponsors.