Cinderella Wedding Ideas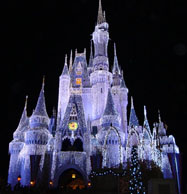 Cinderella Wedding Ideas

Many little girls dream of meeting their prince charming and having a storybook Cinderella wedding.
If you cannot carry off wearing a big, puffy wedding gown, don't fret; you can still have your Cinderella fantasy by incorporating my ideas into your theme.
The most obvious reception venue would be to rent a castle, mansion or ballroom overlooking a beautiful garden.  However, any room can be transformed into a dreamy Cinderella theme using tulle, pastel colors, silver stars, bows, pearls, birds, and of course, a red carpet.

You can decorate the bridal chairs with white tulle and small silver stars.  Another decorating tip is to decorate an arch for you and your groom to walk through upon entering your reception.
More Cinderella Wedding Ideas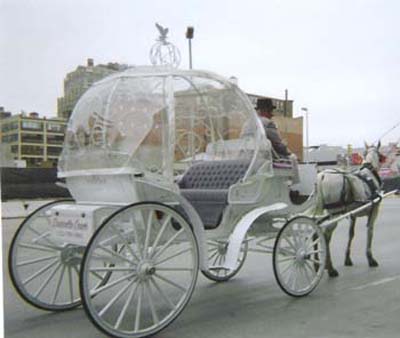 Imagine the excitement of riding in and arriving at your reception in a horse drawn Cinderella carriage! Renting a carriage will cost around $1,400. Cinderella's Horse & Carriage Rental Services, NJ will be happy to answer questions for you.   Do comparison shop on the Internet or your local Yellow pages for the most reasonably priced rental. 
Trumpets announcing your arrival will certainly add to your Cinderella theme.
For a very special and unique effect, have your groom purchase a glass slipper and present it to you on the dance floor just prior to your first dance.
Make your own magic wands by going to a lumber store, purchase dowels, cut them into twelve inch pieces and spray paint them in white or silver.  Hot glue ribbon and a few small bells on one end of the dowel.  Place three to four wands at each table and have your emcee announce that your should wave their wands to encourage you and your groom to kiss.
You can purchase sandcastles, spray paint them in your special colors and use them as centerpieces at each table. Placing votive candles around the base will give an added look of elegance.
If your budget permits, have a sandcastle ice sculpture made and decorate the base using silver glitter and baby's breath.
Small glass slippers can be purchased and filled with almonds, serving as a beautiful table decoration and favor.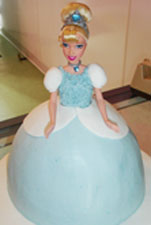 Additional Cinderella Wedding Ideas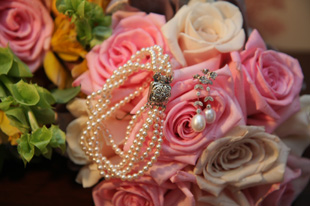 Flowers are an important part of your Cinderella Theme.  Consider using a lovely bouquet with pearls and rhinestones. The above picture is courtesy of David Todd Photo.com  

Does this look like a room that Cinderella would be getting married in or what? I just love it!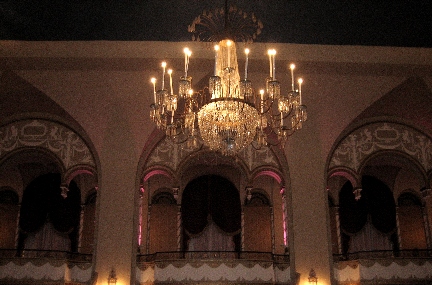 Fairy tales do come true and you can create your memorable storybook day using my Cinderella Wedding Ideas.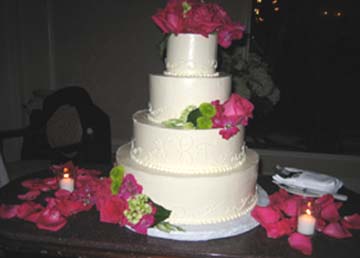 For more fabulous ideas, read our introductory page.

Wedding Theme Ideas

Cinderella Theme Wedding

Diamond Wedding Theme

Disney Weddings



Pictures are copyrighted and cannot be used without written permission © 2008 - 2015 unique-reception-theme-wedding-ideas.com ® All Rights Reserved
Click Here to read our disclosure regarding affiliate and advertising sponsors.