Wedding Planning Checklist To Help You Keep Your Sanity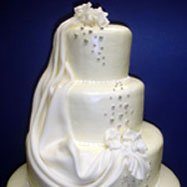 Free Wedding Planning Checklist – Tips and Ideas to Help You Stay Organized
The man of your dreams has just proposed to you and you're giddy with delight. What do you do first? Share your wonderful news with your family and friends. Then, what's next? Well, that's the big question!

Correct and detailed planning is your best bet to insure a worry free wedding day. You begin making a checklist of things you want to do but you quickly become overwhelmed. That's where I, a wedding planner can help sort through all the information and help you stay organized.
Let's discuss why planning is so important before you read my page entitled, "Free Wedding Checklist" which can be reached by clicking on the link at the bottom of this page.
My wedding planning checklist is important because we all know Murphy's Law, "Anything that can go wrong will go wrong." So why do you want to fret over issues that can be prevented?
My Wedding Planning Checklist Will Help Eliminate Disappointments
Let's say you purchased a pair of bridal shoes and they aren't the exact color of your bridal gown, you want to have them dyed to match perfectly. You put the shoes in your closet and think, I'll remember to take them to be dyed and then you get busy and forget. Now it's a week before your marriage and you remember that you didn't have your shoes dyed. If you had followed my wedding planning checklist you would have been reminded to have them dyed weeks before.
Sometimes you get an idea in your head; for instance, you and your groom want to spend your romantic night at a particular hotel but you put off making a reservation. It just so happens, that your special night is the same weekend as the, Antique Car Convention. Now the hotel is totally booked and you are disappointed that you cannot stay in the hotel of your choice and have to settle for a hotel that doesn't have all the amenities that you wanted to enjoy on your first night as husband and wife.
Reserving your officiant, ceremonial place, party hall, music, and photographer in a timely manner will help ensure the professionals you want to choose are available for your wedding day. Imagine finding out that the reception hall that you really want is booked for the date you have chosen and you have to choose another place or change your wedding date.
You can have piece of mind by using proper planning and my wedding planning checklist
There are so many decisions to make concerning your special day that it's best to give yourself plenty of time to meet with several professionals and then make a decision, rather than picking someone because you're working under a time constraint.
When choosing a florist, it's important to visit with a few local florists, see their work, read their contract and ask all the pertinent questions while you still have time to make adjustments.
Making decisions while under pressure has the potential to cause you to make errors. If you're in a hurry you might not be as careful while negotiating with the different vendors.
When choosing your car transportation professionals, it's a good idea to view their cars before they show up at your doorstep. You also may want to ask about the driving records of their chauffeurs and discuss details for transporting you from your home to your ceremony to your venue.
It's important to follow my wedding planning checklist because when you have time you can shop around for the best deal and negotiate a lower price for the service that you are requesting.
You can consider all your options when you are not rushed. So be sure to use my wedding planning checklist
Instead of hiring a professional to print your invitations, you might look around and determine that you can make your own invites. However, that takes a lot of time and may require the help of family members or friends. You will need to decide upon the wording, font, style, size, enclosures, weight of the invites (over weight invites will cost more to mail) and the actual printing. All of this takes time and occasionally the savings are not worth the time or the effort.
Every now and then, there are issues that are sticky and you may need finesse when talking with your friends or family about the wording of your invites. Being rushed can cause you stress and then you have the potential to blurt out something that may not be well received. However, if you have time to mull over an emotional issue there is a better chance that feelings won't get hurt.
I do hope my wedding planning checklist has convinced you that it's a good idea to get started early, keep good notes and follow my guide at, "Free Wedding Checklist"
Go from Wedding Planning Checklist to Unique Reception Theme Wedding Ideas Home
Bridal Checklist

Guidelines for Tipping
Pictures are copyrighted and cannot be used without written permission © 2008 - 2015 unique-reception-theme-wedding-ideas.com ® All Rights Reserved
Click Here to read our disclosure regarding affiliate and advertising sponsors.