Tips for Shopping Online
Tips for Shopping Online

By just a click of your mouse brides can save precious time and energy by shopping from the comfort of their home. 

You can view a wide variety of items by searching through the internet stores and seeing many more choices than you would if you went from store to store.
This world of e-commerce lets consumers pay for their purchases without even having to write a check or going to the bank to get cash.
Online shopping is faster than going to a store and looking through racks of dresses, floral arrangements, DJ's, centerpieces and so on. You save wear and tear on yourself, car and of course you don't have to pay for gas.
Since the merchant doesn't have store overhead or pilferage costs to factor into the selling price, internet pricing is usually less expensive than brick and mortar stores.
However, as with any upside there are some downsides to online shopping, so I'd like to share some do's and don'ts for online shopping to help you make decisions if you are purchasing your bridal items through the internet.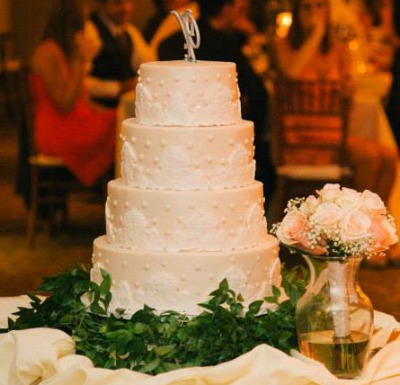 Tips for shopping online are important because you don't want to be disappointed on one of the most important days of your life.
Ask your friends and family members what their experiences were for a particular online store.
Find out the online store's payment policy. Do they accept credit and debit cards; do they accept international cards, wire transfers, PayPal, cash on delivery and electronic transfers?
Determine if the site that you are considering purchasing from has a secure checkout system. You definitely don't want your credit card information stolen.

More Tips for Shopping Online

Look for an "s" after the http in the web address of the page where you enter your credit card and other personal information. Encryption is a security measure that scrambles data as it traverses the Internet.
Does the site that you are interested in have a contact phone number? And if so, does someone actually answer the phone.
What is the return policy if you are not satisfied with the item that you purchased? Do they have a restocking fee for returns and are you responsible for shipping costs?
Know the shipping and handling costs before you order.
Is the item shown in a large enough picture so that you can determine the details of the item that you are interested in?
Read the product description carefully, especially the fine print. Words like "vintage" or "close out" may indicate a product is not new. Brand name items with prices that are too good to be true are usually counterfeits or of inferior quality.
What is the delivery time frame? What is the internet store's policy on items that become lost in the mail?
Does the online store have a customer service department where you can actually speak to someone and get the desired information?
If the online store has a review section, read the reviews and decide if this is a store that you want to do business with.
Do your own investigation and check reviews from privious customers on the internet.
Since you cannot inspect the merchandise before you purchase your item you are at a higher risk of fraud.
Sometimes consumers are tricked into thinking they are dealing with a reputable retailer when they have actually been manipulated into giving their private information to a fraudulent person.
Determine if the online store has an acceptable privacy policy. You may also want to find out if the internet store will sell your information to another company.
Does the online store offer coupons or discounts that will save you money? Try a price comparison site to find the best price for your desired item.
Keep good records. Print and save your online transactions, including the product description and price.
Additional Tips for Shopping Online
In addition to the above items, these Internet Tips will help you in purchasing your
wedding dress
on line.
Go to a local bridal shop and try on some different dress styles and fabrics. This way you will have a clearer idea of what compliments your figure and skin tone. Remember these tips for shopping online will help keep you from making a mistake.
Since you can't touch and feel the fabric, ask if you can receive a small swatch before you purchase your wedding dress.
Be very careful filling out the measurement chart. Remember it's easier to take a dress in than let a dress out.
Factor in the cost of alterations.
Make certain that your dress is of the quality that you think you are getting.
Read the contract carefully and determine what the company will do if the dress is late in being shipped or if something is not correct.
I know there are some great discounts and internet stores out there, but you have to do your homework and make certain that you follow my tips for shopping online so that you get what you have your heart set on.
Find out the laws of the country that you are purchasing from – what recourse will you have if your dress arrives damaged, or is of inferior quality?

Although I hope you never have to use this information you can go to government agencies that deal with scams, warnings about unsafe products and consumer recalls at US Consumer Gateway at http:www.consumer.gov

This list of tips for shopping online is not all inclusive.  Please do your homework and beware that there are unscrupulous people out there who may try to scam you.


The Web is wonderful tool, please check out my Introductory page.





Unique Wedding Dresses

Design Your Own Bridal Gown

Cheap Bridal Accessories




Pictures are copyrighted and cannot be used without written permission © 2008 - 2015 unique-reception-theme-wedding-ideas.com ® All Rights Reserved

Click Here to read our disclosure regarding affiliate and advertising sponsors.