Wedding Theme Ideas
Unique Wedding Theme Ideas
So, you met the man of your dreams, he's asked you to marry him and now you are beginning to make plans for your wonderful celebration.
There is so much to do and so much information coming at you all at once. Well, sit back, relax and let's look at some wedding ideas that I have for you.
The first step is to think about which bridal theme suits you and your fiance. The list is endless, so I'll throw out some  ideas that will spark your imagination and be exactly what you are seeking or might give you enough information to help you think of something just a little differently.
Once you have decided upon your theme, you can focus on your colors, decorations, favors, food selection, flowers, dress, transportation and invitations.
Springtime is a wonderful time of year. Your love is blooming and so are the flowers. Since the weather is usually favorable during the spring, you can have your reception in a backyard, park, field, or forest. Decorate using wild and garden flowers.
Wedding Theme Ideas for a Happy Couple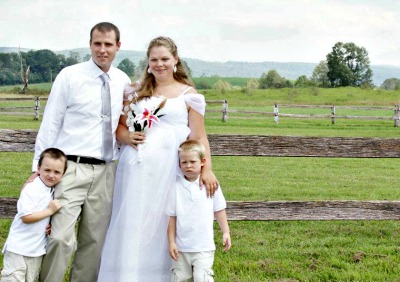 How about one of the below colored Easter Egg Centerpieces for an Easter or Spring Theme?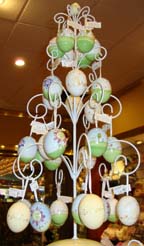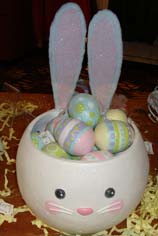 If you are planning a church wedding around Easter time, call the church office and ask them if the altar will already be decorated, therefore, saving you some time money. Your favors can be packaged seeds that your guests can plant, chocolate Easter bunnies or a potted flower plant. The theme idea picture on the left is an Easter centerpiece which can also be used as a favor by having your guests take one of the decorated eggs home. The picture on the right can be filled with candy or with decorated Easter eggs, which will also serve as a centerpiece and favor.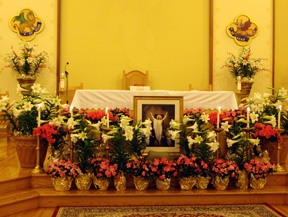 More Wedding Theme Ideas to Choose From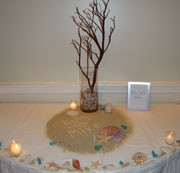 You can celebrate your love and marriage with a summer theme on the beach using seashells, sand, tropical flowers and starfish.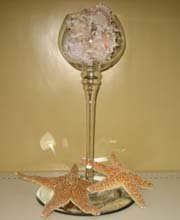 Wedding Theme Ideas for a Festive American Celebration
If you are getting married around the 4th of July, Memorial Day, or any patriotic day you can decorate using red, white and blue streamers, flags and balloons. Your favors could be a red, white and blue mini wreath that your guests can take home and use as a decoration in their home.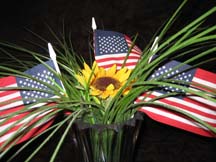 If you choose a town that has fireworks, imagine how impressed your guests will be that you ordered fireworks, just for them! Summertime is a popular vacation time of year, so remember to send a save the date card as soon as you book your ceremony and reception.
When I think of a fall or harvest theme my mind immediately goes to an inn, an old barn, mill or vineyard as a place to have your reception.
Creative Wedding Theme Ideas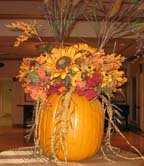 If you live in an area where the deciduous trees drop their leaves you can decorate using dried leaves right from the ground. Other popular decorating items include: corn husks, pumpkins, gourds, acorns, mums, berries, cornucopia and vines. A potted mum or pumpkin will make a wonderful favor as well as a table decoration.
Ah, a winter wedding theme! I'm thinking a winter wonderland at a lodge with a huge fireplace, or an old mansion. If you are getting married around Christmas time you're in luck, because most places are already decorated for the holiday and you may only need to decorate your tables.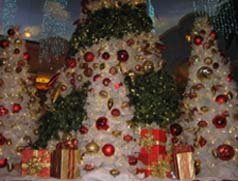 Candles with wreaths surrounding them give a warm, loving feeling especially on a cold winter day. Red carnations with evergreens are always a delight. You might want to consider clusters of poinsettias as centerpieces with each person taking home one of the plants as a favor.
Consider the weather when you are discussing your wedding theme ideas.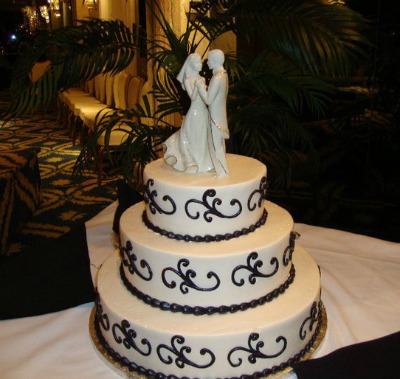 If you live in a cold climate that brings snow, ice or freezing rain, plan carefully, as some of your guests might not be able to make it to your affair. You might want to consider reserving rooms at a local hotel just in case of a snowstorm.
Some brides are choosing medieval or renaissance wedding themes. If that is your desire, consider sending an invitation that is written on a scroll.
I can see the bride in her princess dress and her bridesmaid's dresses in maroon or royal blue. In medieval times it was believed that obtaining a piece of the bridal clothing would bring good luck to the holder. So the brides started wearing ribbons to keep their guests from ripping their dress apart, hence the custom of the bride wearing and throwing the garter.
As long as you and your fiance are in sync, whatever wedding theme ideas you choose, will be great. For more theme ideas visit the below sites.
Go from Wedding Theme Ideas to Unique Reception Theme Wedding Ideas Home
Pictures are copyrighted and cannot be used without written permission © 2008 - 2015 unique-reception-theme-wedding-ideas.com ® All Rights Reserved
Click Here to read our disclosure regarding affiliate and advertising sponsors.