Wedding Transportation Ideas Your Headline

Wedding Transportation Ideas For Arriving At Your Wedding In Style
There are so many thoughts to consider before you decide on your mode of transportation. My transportation tips are a great starting place.
Your budget, the number of people in your bridal party, how formal or informal your wedding is, the distance between your home, ceremony and reception, whether you will be transporting all of your guests from the ceremony to the reception and other factors are important considerations.
If you are on a tight budget, consider having a friend or family member who has a car that can comfortably seat you and your groom, be your chauffeur for the day.
Offer to have the car thoroughly cleaned or detailed just prior to your wedding. If you will be cleaning the car yourself, be certain to clean the windows and doorjambs. It would be a pity to get a grease or dirt spot on your bridal gown or hubby's tuxedo. If you are decorating the car, be certain to keep decorations away from the mirrors and back windows. We don't want anything to happen to you, let's be safe and no accidents please!!!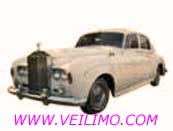 Other Wedding Transportation Ideas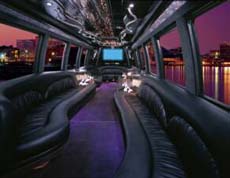 Money not an issue - Consider a VEI Old Fashioned Car Limo
Are you the partying type of couple? How about renting a "Party Bus?" Imagine all the fun you and your wedding party will have in this luxurious party bus.
Wedding Transportation Ideas for hiring a Limousine Company
Check out several transportation companies and get all the necessary information before you sign a contract and give your deposit. Ask your recently married friends, family and coworkers for references.
The following is a list of questions to ask each vehicle company:
How many people will each limo, bus, or other type of vehicle seat comfortably?
How are the costs per vehicle determined? (Size of vehicle, type, mileage, hourly rate?)
What are the overtime charges and are they charged in ¼, ½ or one hour increments?
Does the company have back-up cars and drivers in case of a malfunction or driver unavailability?
If you are choosing a vintage car for yourself and your groom will the car have adequate heat and air conditioning?
What are the ages of the cars?
Will the chauffeurs be attired in tuxedos or other appropriate dress?
Will the chauffeurs assist the bride, groom and other attendants and guests?
Does the company have a red or white carpet for you to walk on in case of rain or other conditions that might soil your clothing?
Will the cars be stocked with champagne, soda, water or other snacks?
Does the company decorate the car with "Just Married" signs, Satin Bows or etc?
Does the company provide music that you may pre-select?
What is the interior of the seats, vinyl, leather, or fabric?
Does the company provide discounts for Friday, Sunday, Morning or Winter weddings?
Will the company provide a discount if you use their services for a bachelor/bachelorette party, rehearsal party dinner, out-of-town guest transportation and after the reception transportation requirements?
Does the company provide large umbrellas in case of rain or snow?
What does the company charge to drive you and any members that were dropped off at the reception back to your home or other designated place?
What is a reasonable and customary tip?
What kind of amounts of insurance does the company carry? Ask to see their policy.
Ask the company if you can inspect the vehicles that you will be using for your wedding. You want to ascertain their appearance and reliability.
Consider hiring a school or other large bus to drive out of town, older or other guests that might have a difficult time getting back to their destination. Hiring a bus might also be helpful if there is limited parking at your ceremony or reception hall.
More Wedding Transportation Ideas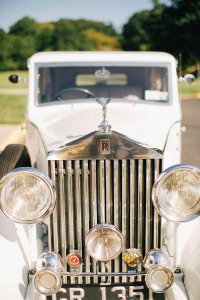 When choosing your mode of transportation consider your bridal attire and time of year that you will be married.
A horse and buggy will be romantic on a beautiful warm day, but will not be appropriate on a cold, windy or rainy day. You will also need to consider the distance that you will be traveling and the extra time it will take for you to arrive at your destination.
Convertibles are wonderful but will play havoc on your hair style and may smear your makeup if you are traveling at reasonably high speeds.
Every type of transportation has its pros and cons, weigh your options and determine what wedding transportation ideas will work best for you and your new hubby.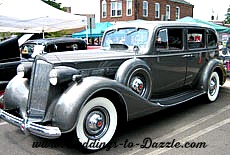 Go from Wedding Transportation Ideas to Unique Reception Theme Wedding Ideas Home
Pictures are copyrighted and cannot be used without written permission © 2008 - 2015 unique-reception-theme-wedding-ideas.com ® All Rights Reserved
Click Here to read our disclosure regarding affiliate and advertising sponsors.