Dresses For A Wedding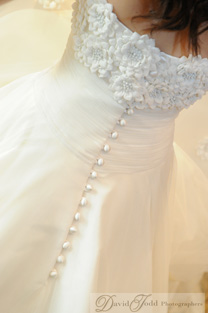 Dresses For A Wedding

Now that you have that beautiful bauble on your finger, it's time to come back to earth and start making your wedding plans.
It's a good idea to begin looking for your bridal outfit as soon as you have your venue and ceremony booked. 


Take a look at my
free wedding checklist
to determine a timeline that will help you keep your sanity while planning one of the most important events in your life.
Some brides are fortunate enough to have a family member or close friend's dress that looks fabulous on them and they can borrow their gown.  However, most brides are not so lucky and will need to go looking for their ensemble.  So let's check out some of my tips and ideas.
Dresses For a Wedding - Tips and Ideas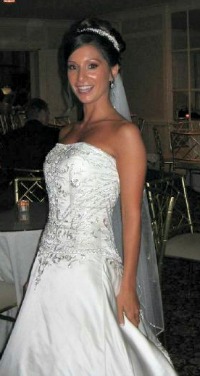 Most bridal salons need six months to order and have your dress shipped to their store.  Some manufacturers require even more time.  Remember, most bridal gowns will need to be altered and you may require several fittings.  You will also need to choose your undergarments, headpiece, veil, shoes and, bridal jewelry. So getting an early start is important.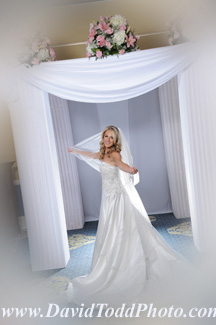 As a safety feature, I always recommend giving a date that is two weeks before your actual date.  It can't hurt to have your bridal ensemble in your home ahead of schedule instead of being nervous that your dress won't be ready in time for your special day.
You may also want to take portraits before your actual celebration. Having the dress, accessories and perhaps a trial run of your hair and makeup will make you feel more relaxed.
If your date is closer than six months, it may be easier and less stressful to purchase a gown "off the rack."  Try a few bridal shops and department stores in your area and see if they have something that you love. 

More Dresses For A Wedding Tips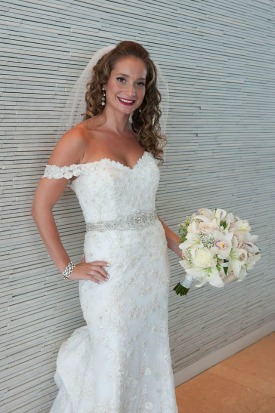 Another consideration is to go to an expert tailor with a picture of a dress that you would like to have custom made.  Be clear as to the date that you need your dress completed (alterations included).
Purchasing your unique wedding dress is not like buying a pair of shoes while you are walking in the mall.  You will need to put some thought into what looks best on you, what your theme is, which fabric and how fancy of a dress you want. 
Even though you may be rushed for time, don't choose a bridal gown just because you're in a hurry.  Do bring a trusted friend or family member with you to give you an honest opinion about how the whole ensemble looks on you.
Your marriage is a once in a lifetime event and one of the most important days of your life, so – if you do your homework and prepare well, not only will you be comfortable in your dress but you will WOW your husband and guests.
I do hope my dresses for a wedding page has helped you.
I'd like to hear from you, answer any questions that you may have and learn about your bridal plans.  Please contact me and I will get back to you within 24 hours.
For more information and ideas please click on the links below or on my navigation bar. 


So you're looking for more tips? Try our Introduction page.
Pictures are copyrighted and cannot be used without written permission © 2008 - 2015 unique-reception-theme-wedding-ideas.com ® All Rights Reserved
Click Here to read our disclosure regarding affiliate and advertising sponsors.