Fall Wedding Dresses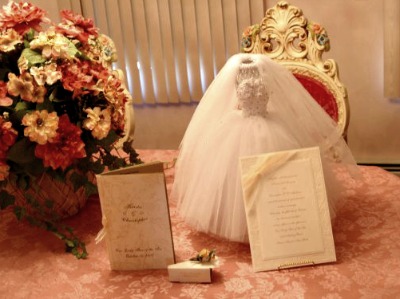 Fall Wedding Dresses


Since the fall is such a beautiful time of year to get married it's no wonder that many modern brides are choosing to get married in the fall rather than in the spring.

Cooler more comfortable weather and vibrant autumn colors help create a perfect backdrop for your fall extravaganza.

Use my ideas below to help find gorgeous fall wedding dresses.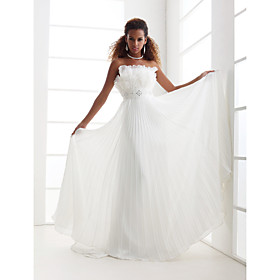 This dress is from Light in the Box

Choosing the right fabric is important for fall wedding dresses because you want a fabric that is lightweight but not too summery looking.
Charmeuse is a soft, lightweight, clingy fabric with a satiny feel.
Chiffon is extremely light and has a see through appearance. It is usually used as an overlay over an opaque fabric.
Duchess Satin can be 100% silk or a blend of silk and rayon. This blended fabric is elegant, resists wrinkles and is machine washable.
Organza is crisp and sheer like chiffon but has a stiffer texture.
What Color Works Best for You?

White is the customary color of bridal gowns, however, off white, champagne and ecru can look striking with an autumn palate.
If you're not into variations of white, consider emerald green, harvest gold, burgundies or chocolate brown.  These colors will blend perfectly with natures show of the leaves turning into their birght fall colors.


What Style Gown?

Predicting the temperature for a fall day can be difficult.  One never knows, will you have a warm day and cool evening?  My recommendation is to go with a sleeveless dress and have a wrap or shawl for the evening.
You can accentuate your curvy figure by wearing a long flowing gown with a crystal headpiece and long veil and train.
An A-line silhouette with a short veil and train also works well if you're having a formal bridal celebration.
For the bride who wants to show off her legs and is having a less formal affair, consider a short dress with a full skirt.


Budget - for Fall Wedding Dresses

You don't need to set a specific amount for your bridal ensemble; decide on a range of dollars that you're comfortable spending – perhaps $800 to $1200 or higher.
Try sticking to that budget but if you find that you're not having success within that price range, then up the dollars a bit and see if you have better luck finding the dress of your dreams.
If you determine that the prices are still out of your range, consider borrowing a dress from a friend or family member.
Many brides find their dress in the classifieds or on Craig's list.
If you are fortunate enough to have an expert seamstress in your group of friends or family, ask her/him if they can copy a dress that you have selected.
Remember, it's your special day and you want to be comfortable and look absolutely gorgeous and radiant.
I do hope my ideas for fall wedding dresses help you to do just that!
I would be happy to answer any questions you may have so please contact me by clicking on the Contact Me on my Navigation bar.
Good Luck!!!


For more help check out my Welcome page.
Unique Wedding Dresses 

Fall Wedding Themes

Halter Wedding Gowns
Pictures are copyrighted and cannot be used without written permission © 2008 - 2015 unique-reception-theme-wedding-ideas.com ® All Rights Reserved
Click Here to read our disclosure regarding affiliate and advertising sponsors.