If You're Looking for Perfect Honeymoon Vacation Spots You've Come to the Right Place
Honeymoon Vacation Spots - Honeymoon Destinations

The world is a big place and it's difficult to narrow down which vacation place is the most romantic, memorable getaway that will delight you and your honey.  Let's begin with:


The Poconos

My husband and I didn't have too much time or money to spend on our honeymoon, so we went on an all-inclusive vacation to the Poconos.  Our honeymoon was the best vacation we ever had!


We didn't have to take a plane, have our passport updated, exchange money or deal with unfamiliar surroundings. 
We reserved the top vacation package at an all inclusive resort, which entitled us to a two-room suite, complete with a king sized round bed and a fireplace.  Oh! And let me tell you about the bathroom.  It was enormous and had a round bathtub more like a swimming pool, a shower, the vanity had two sinks and was just divine! 
Breakfast, lunch, dinner, entertainment, and all sporting activities were included.  We met some fabulous couples, who were also honeymooners and we are still friends with them today.


European Honeymoon Vacation Spots
European cities will certainly be romantic and filled with many cultural experiences.

Paris – The City of Lights - One of many Honeymoon Vacation Spots.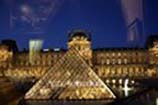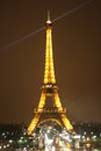 Many couples choose to visit Paris as one of their honeymoon destinations.  Who can resist a climb up the Eiffel Tower and enjoy the mesmerizing glorious view of the city? If you plan ahead, you can make a reservation at one of their famous restaurants.
And did you say, you loved museums?  Well, the Louvre will be one of the highlights of your vacation.
What else is there to see and do in Paris?  Take a boat ride down the Seine River where you will be awed passing under the 37 bridges, and you'll gasp with delight when you see Notre Dame.  From the river cruise you will enjoy seeing the Eiffel Tower, which is brightly lit up at night. 
Take a stroll down the Les Champs-Elysees, an enormous boulevard with department stores, cafes and pricey shops. Don't forget to walk to the Arch d' Triumph. Consider a day trip to Versailles, where you will love the gardens, and the incredible Palace rooms.
More Honeymoon Vacation Spots-Rome - The Eternal City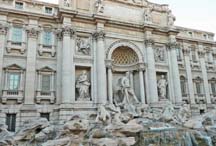 Rome with all its grandeur is as close to "eternal" as it gets.  There's so much to see and do in Rome you'll need a few days to rest-up when you get home.  The highlights of Rome include: the Roman Forum, The Colosseum, The Pantheon, Trevi Fountain, Sistine Chapel, The Vatican, The Borghese Gardens and the Catacombs.
Visit the famous summer mansion of Emperor Hadrian and Villa D'Este known for its water system and the architecture of its gardens. Your Roman Holiday would not be complete without visiting the Jewish Ghetto and a tour of Trastevere.


For more ideas on Italian vacation spots take a look at
Italian Honeymoon Spots
Caribbean Honeymoon Vacation Spots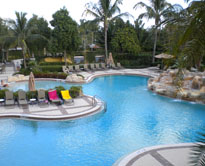 Who could resist a honeymoon relaxing on an island in the Caribbean? Sip Margaritas by the pool, take a dip in the blue ocean waters and then, dance the night away under the stars.

The Mexican Riviera

Soak up the Mexican Sun in the gorgeous white sandy beaches and blue waters of the Mexican Riviera where you can watch the daring cliff divers in Acapulco, Mexico.

Quebec City

If you can't travel to France how about honeymooning in Quebec City where you will feel like you're in France?  Its narrow, cobbled stone streets will have you thinking you're in Lyon.  You'll get to sample French cuisine, practice your high school French, visit old stone churches and take a horse drawn carriage ride.

London

London is a fun city with lots to do and places to see. Visit Buckingham Palace, The London Eye (A huge Ferris wheel), Westminster Abbey, The London Zoo, The Tower Bridge, Big Ben, The house of Parliament, Hyde Park (you'll surely enjoy all the people's speeches on top of their soap boxes), Madam Tussauds, The British Museum and the London Dungeon.
Enjoy shopping at a luxury shop like Harrods, or visit some of the retail outlets like the Dover Street Market.

For more vacation ideas try
Best Honeymoon Places
OK, I haven't covered all the honeymoon vacation spots, but I do hope this list helps you get started planning your memorable honeymoon. Check out my other "honeymoon" pages by following my links.
Need more planning assistance?  Let's go to my introductory page for more ideas and great tips.

Top Honeymoon Locations

Top 10 Honeymoon Destinations
Pictures are copyrighted and cannot be used without written permission © 2008 - 2015 unique-reception-theme-wedding-ideas.com ® All Rights Reserved
Click Here to read our disclosure regarding affiliate and advertising sponsors.