Italian Honeymoon - Great Ideas and Places to Visit in Italy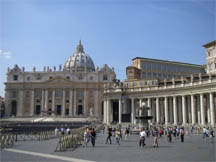 Ah! An Italian honeymoon, what could be more romantic? You and your hubby get on a plane or boat and arrive in the "land of love."
There is so much to see and do in magical Italy that you could spend a month there and barely scratch all the beautiful places that Italy has to offer.
A few things you should know before you choose an Italian honeymoon
Check the weather in the regions that you will be traveling to in Italy. Southern Italy is extremely hot in the summer months and northern Italy is very cold in the winter months.
Italy is on the Euro and it's a good idea to purchase around 100 Euros in your home country so you can have some money to pay a cabbie, give tips, and grab a bite before you exchange your currency once you arrive in Italy. Usually the best exchange rates are found at banks, avoiding exchange places at the airport will save you some money as their exchange rates are usually the least favorable.
Make certain you have a valid passport. If not, apply for one at least three months before your honeymoon.
Credit cards give a decent exchange rate, but some charge a fee, so check with your bank before you travel.
Bring your camera to capture your perfect honeymoon. Make certain you have an additional battery and memory card. These items can be purchased in Italy, however, they are usually more expensive to buy abroad and who wants to waste time shopping for those items when you can be sightseeing or eating Italian cuisine.
Purchase a money belt or socks with zippers where you can safely store your passport, currency and credit cards.
Pack a converter and plugs that have an automatic transfer from a high voltage to lower voltage.
You don't want to be weighted down, so pack only what you need for your vacation. If you are flying, pack your medications and all-important items in your carry on bag.
I always purchase travel insurance when I book a trip, you never know what could happen and the cost of insurance is a small price to pay for peace of mind.
If you are planning on renting a car, remember to get your international driver's license about 2 months before your travel date.
Now, let's talk about your Italian Honeymoon in the land of culture, ruins, art, fine food and of course, amore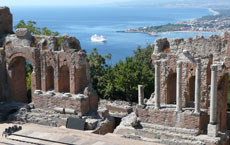 If you are doing your honeymoon on a budget, you can rent an apartment by the week or month (less expensive than hotels) and take day trips to other cities by bus or train.
Italian Honeymoon in Florence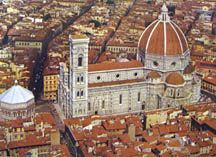 Florence is a rather small Italian city and most places of interest can be visited by walking.

Italian Honeymoon Walking Ideas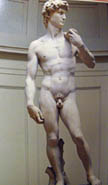 I rented an apartment on Via de' Tornabuoni which was centrally located and just a short walk from Brunelleschi's Duomo, The Baptistery, Michelangelo's David (located in the Accademia Gallery), Uffizi Gallery, and just a few meters away from Uffizi is Santa Croce which contains the remains of Galileo Galilei, Michelangelo, Enrico Fermi and a memorial for Dante Alighieri. A few blocks away is The Ponte Vecchio bridge, where many of the fine jewelry stores sell gold necklaces, bracelets, earrings and much more. Across the Arno River is Pitti Palace and Bobboli Gardens will delight anyone on their Italian honeymoon.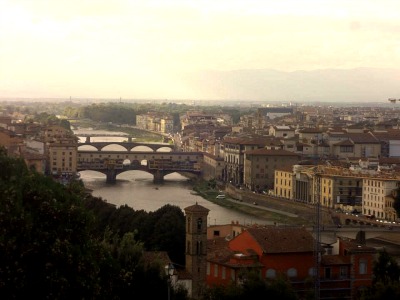 If you're interested in having your wedding in Florence, please contact Tema P. at Tema@whitethings.it she is a full service wedding planner with Florence being her specialty.
Your honeymoon would not be complete without a shopping spree. Florence is a shopping mecca that features the San Lorenzo outdoor market (always bargain for your treasures at the open air market) and of course, all of the famous designer stores are located in Florence. Located in the green hills of Tuscany is "The Mall" where you can purchase designer labels at greatly reduced prices. If you rent a car, The Mall is a 45-minute drive from the center of Florence. We rode the bus for about 8 Euros each way (check the price as it probably has increased).
Santa Maria Novella Basilica is beautiful and located just a short walk from the Santa Maria Novella train station (which is a work of art in itself) and Lazio Bus depot is just a few hundred meters across the street.
You can spend all of your honeymoon in and around Florence, or you can take the train or bus to nearby towns for a day trip or spend the night. Some trains have minimal stops and others are local. Purchase your tickets the day before you want to travel and be certain to check the schedule and prices carefully.
Venice is about a 4 1/2 hour train ride
Rome is about a 3 hour train ride
Milan is about a 2 hour train ride
Piza is about 1 ½ hour train ride. Some close by cities that we traveled to by bus were:
Lucca
Viareggio (a fabulous beach town)
Fiesole is about a 20 minute bus ride from downtown Florence.
Siena
San Giaignano
Taking a tour of the vineyards of Montepulciano and/or the Sienese Chianti where you will sample the various wines and cheeses, is a day trip that you won't forget.
More Italian Honeymoon Ideas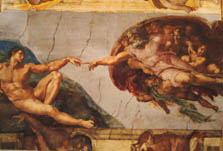 Rome
A honeymoon in Rome, what can I say? Magnificent!
Rome is an Italian city that is rich in art, monuments, historic ruins, restaurants, cathedrals, and shopping. The Tiber River separates the city of Rome. The highlights on one side are: St. Peter's Basilica the Vatican Museum and the ancient area of Trastevere.
Across the river is the Colosseum, a vast amphitheater that was designed as a horse racing circuit, gladiatorial battles and animal fighting.
The Pantheon is a Roman monument, which had the greatest number of records. A short walk from the Pantheon is Trevi Fountain, the Spanish Steps, Catacombs and The Roman Forum. A cab ride away is the Villa Borghese which contains a number of museums, attractions and beautiful public gardens.
Villa d'Este, in Tivoli is just a short bus ride from downtown Rome. It's impressive fountains, grottos and gardens will delight any tourist. If you can arrange your tour to begin just before dusk and continue into the evening, you will be able to enjoy the gardens in full daylight and then see the fountains with the impressive colored lights shining upon them.
From Rome you can take a day trip to Pompeii where you will enjoy walking in the ancient cities of Pompeii and Herculaneum, which were buried and destroyed by the eruption of Mt. Vesuvius.
Another day trip from Rome is to travel to Sorrento and take a boat to the Island of Capri and enjoy the beautiful blue grotto. The funicular or mountain tram connects the harbor with the town up upon the hill which has many designer shops.
Italian Honeymoon on the Amalfi Coast.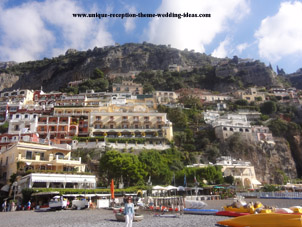 How about a ride down the Amalfi coast? If you start in Naples you can ride down the coast and enjoy the beautiful views and visit Positano, Amalfi and Ravella. Stopping along the way to take pictures and walk around the three towns will be a full day, and a very memorable excursion.
Italian Etiquette
The cathedrals in Italy are full of art and are also places of worship. Most Italian churches do not permit shorts, uncovered arms, loud talking, eating food or drinking from your water bottle. Remember to turn your cell phone off and be especially respectful if a service is being conducted while you are visiting.
Italian table manners are usually formal; and Italians rarely share food from other people's plates. They do not package up food in doggy bags for you to take home. Waiters and waitresses expect you to be formal and polite. There is never any calling across the room for attention.
More Italian Honeymoon Thoughts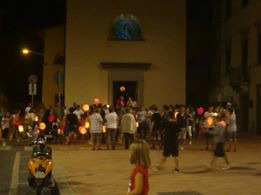 Much like in the U. S., smoking is banned from all restaurants. English is spoken in most large cities; however, learning a few key phrases is much appreciated. Please translates to per favore, thank you is grazie and you're welcome is prego. The people of Italy are friendly and willing to help whenever they can. Talk to the people in the shops, on the street or wherever you are and you will be delighted at their casual manner and willingness to assist you.
Traveling abroad takes a lot of preparation and I hope my Italian honeymoon tips and ideas will help you plan a honeymoon that you will always treasure. If you have any questions please feel free to go to my navigation bar, click on the "contact me" bar and e-mail any questions you may have.
Top Getaway Locations

Best Vacation Places

Vacation Ideas

Popular Honeymoon Destinations


Pictures are copyrighted and cannot be used without written permission © 2008 - 2015 unique-reception-theme-wedding-ideas.com ® All Rights Reserved
Click Here to read our disclosure regarding affiliate and advertising sponsors.