Disney Wedding Theme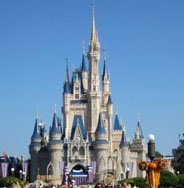 Disney Wedding Theme

If you love the romance of Disney characters, or just all things associated with it, you can incorporate the magic of Disney into your very own wedding! 

From Princesses and mermaids to whimsical characters of all kinds, this wonderful repertoire provides a rich, well of ideas for you to draw on to create your own unique theme!
The first step to creating a beautiful theme is choosing the specifics that you want.  For example, you could have an affair that includes any or all of the Disney characters.  On the other hand, if you have a favorite character you can build your motif around a single character or movie.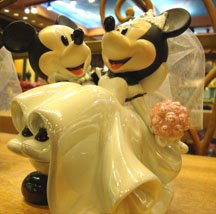 Another example would be a Princess motif that includes princesses but not Mickey Mouse. The broad selection of characters and movies makes it easy to create your very own truly unique, fun filled theme that captures your own special relationship with Disney. 
Disney items can be incorporated into your celebration in a myriad of creative ways. 

More Disney Wedding Theme Ideas
Iconography

One easy way to incorporate a Disney theme in your reception is to include Disney iconography on the invitations, stationery, printed banners and signboards for your affair.  Many companies provide favors and invitations in Disney themes whether you want a general or more specific approach to your theme. 
Characters as Designations

Another fun way to integrate the Disney theme in your celebration is to use the characters as designators of tables, parking lots, hotels, etc. For example, at your reception, each table can have its own Disney character to designate the seating.  Anytime you can "name" a group or location is an opportunity to make your theme more all-encompassing.  By including Disney in your wedding from top to bottom, you will assure that your guests will always remember the fun and excitement of your romantic wedding.
Many Disney movies and characters come with their own color pallets. For example, the beautiful pastel blues, pinks and yellows that evoke Cinderella or the rich aqua and corals that were the pallet for A Little Mermaid.  You can subtly enhance the feel of your Disney wedding theme by including decorations and flowers in the color palette of your chosen character or movie.

Attire for a Disney Wedding Theme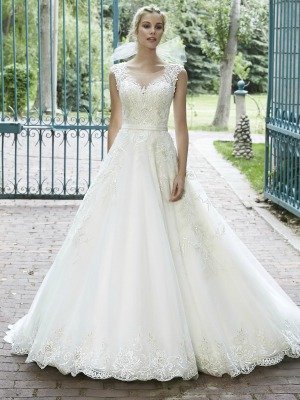 The above dress and other items may be seen by tapping on the ad below.

You've dreamed of your storybook wedding since you were a child, so why not choose a magnificent Disney dress that will certainly make you feel like a true princess? Or if you're the daring type with a great figure go for the Jessica Rabbit, slinky, sexy type dress.
How about permitting your bridesmaids to choose their own dress in one of the colors that compliment your theme.  If you're having a "Beauty and the Beast" theme consider having your bridesmaids choose a gold dress?

 Reception Food

Have your food stations reflect your theme.  Consider a seafood station if you're having "A Little Mermaid" theme.  You could serve shrimp cocktail, clams, oysters, crab claws and anything else from the sea.  For the happy couple that is having a Minnie and Mickey theme, serve cheeses from around the world.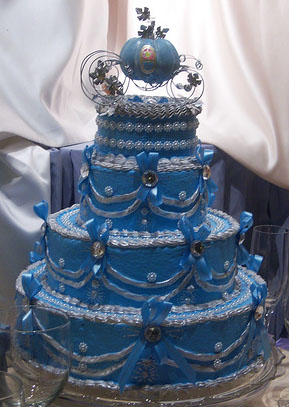 This cake picture is from Loren Javier

And who could forget the sweetness of a Disney Wedding Cake? Imagine how delighted your guests will be to have that ever so delicious piece of a Disney Cake.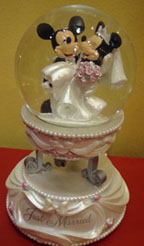 And of course, this adorable Mickey and Minnie Mouse "Just Married" cake topper.
If you love Disney, then a Disney wedding theme might be for you!  Disney themes are successful because the characters and imagery are so well known and are universally associated with romance and fun. 
Additionally, because of the popularity of the Disney characters it is easy and inexpensive to find invitations, gifts, balloons, and basically anything else featuring your favorite characters.  If a Disney wedding theme is for you, then be prepared for the most magical day of your life!
So many thoughts and ideas, check out our Beginning page to sort through all the information.
Wedding Theme Ideas

Disney World Vacations

Cinderella Theme Wedding

Cinderella Ideas

Fairy Wedding Dresses 


Pictures are copyrighted and cannot be used without written permission © 2008 - 2015 unique-reception-theme-wedding-ideas.com ® All Rights Reserved
Click Here to read our disclosure regarding affiliate and advertising sponsors.