Popular Honeymoon Destinations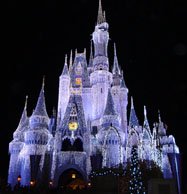 Popular Honeymoon Destinations For Every Couple

My honeymoon was the best vacation I ever had and I'd like to help you plan to make yours as memorable and fun filled as mine was.

There are many factors to consider before you choose your destination paradise. Do you and your hubby want a relaxed or high-energy vacation?  What is your budget?  How much time will you be able to get away? Do you want to drive or fly to your destination?  Are you looking for a warm or cold weather spot?

Weather
Once you have the above questions settled, consider the weather conditions of your chosen vacation spot.  If you have decided on a Caribbean vacation resort, will it be during hurricane season?  No one wants to be at home wondering if you should head to the airport or be stranded on an island for a few days waiting for the airport to reopen.  So plan accordingly.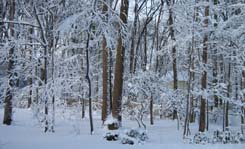 If you are planning to ski on your honeymoon, does the ski resort that you've chosen have unusually cold or dry spells?  Imagine going to Vermont and finding the temperatures to be 40 degrees below 0.  Not only will you have to be concerned about frostbite, but you will also have to contend with icy slopes and bare spots. On the flip side, imagine being in Vermont and it being 40 degrees and rainy.

Tourist Season

Are you traveling at the height of the tourist season?  Will the hotels and restaurants be booked and overpriced?  Will you be spending most of your time waiting in lines to get into the places that you want to visit?
More Popular Honeymoon Destinations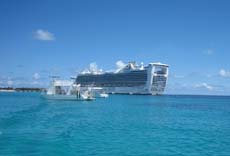 My idea of a fabulous honeymoon is to take a cruise from a nearby city.  No flight schedules or overweight baggage to concern yourself with.  You unpack once; your food and entertainment are paid in advance and you can explore the different ports where your ship will be anchored.  All that, and you are treated like a king and queen. 



Other popular vacation destinations are Bermuda and the Caribbean islands.  Many of the resorts offer all-inclusive packages in paradise-like settings that couples will treasure in their memories forever.  Their sandy beaches and clear blue water are a beach lovers' ecstasy. Remember to put on your sunscreen!!!!


Popular Honeymoon Destinations - New York City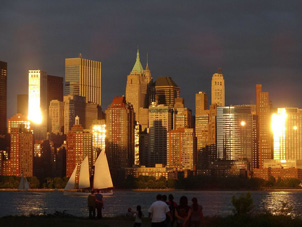 The USA has very popular honeymoon spots, especially for European travelers whose euro is very strong against the dollar as of this writing. Take a look at the beautiful New York City skyline. Enjoy the bright lights, and hustle and bustle of New York City.  The Statue of Liberty, Broadway, the Empire State Building, an array of fabulous museums, hotels, restaurants and concert halls in every price range and the varieties of cuisine will wow you.  Least not we forget – shopping. I often say, "If you can't find it in NYC, it's not made."

Additional Popular Honeymoon Destinations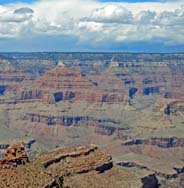 If you and your beloved are more laid back type of people, consider a honeymoon visiting the Grand Canyon.  I prefer the North Rim of the Grand Canyon as it has fewer tourists and more choices of places to stay.  The town of "Page" is a small town on the southern shore of Lake Powell.  You can visit the Powell Dam (which is less crowded than the Hoover Dam) and learn about the culture of the Navajo Nation.

Some newlyweds who have never been to Disney World will be delighted to walk down Main Street of the Magic Kingdom.  There you will be greeted by the Disney Characters and have an opportunity to visit the small shops along the streets and avenues.  Grab an ice cream or an all day lollypop and feel like a kid without a care in the world.

Popular Honeymoon Destinations - Europe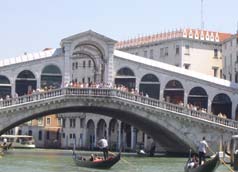 For some newly married couples their honeymoon is the most extravagant vacation they will every take and visiting Europe is their dream vacation.  Consider the romance of being serenaded while floating in a gondola on a canal in Venice. For more ideas on Italy visit this page 
Italian Honeymoon
There are thousands of places all over the world to visit while on your honeymoon.  You and your sweetie will have a wonderful vacation if you spend some time gathering information, planning and reading up on any ideas that you have.

I do hope this page on popular honeymoon destinations gets you going in the right direction.  Please consider reading my other ideas in the links below.

Let's explore more tips and ideas!


  Caribbean Getaway Vacation

Disney World
Pictures are copyrighted and cannot be used without written permission © 2008 - 2015 unique-reception-theme-wedding-ideas.com ® All Rights Reserved
Click Here to read our disclosure regarding affiliate and advertising sponsors.