Wedding Photography Tips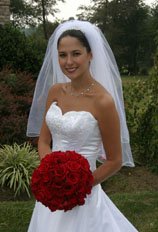 Wedding Photography Tips
Your good friend or family member is getting married, has a limited budget and has asked you to be their wedding photographer. Help!! What should you do?
Well you've come to the right place for photo tips and ideas.
The first order of business is to graciously accept the honor of being their photographer. Obviously they have confidence in you and you should also.
Follow These Wedding Photography Tips and Ideas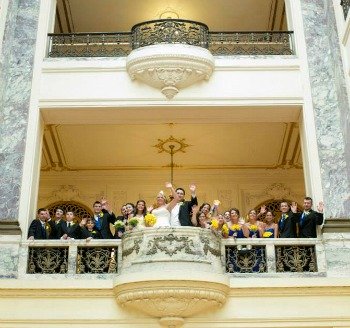 If you don't have a reliable camera, purchase, borrow or rent one.
Become familiar with all of the camera's features.
Learn the different uses of the lenses, and light settings by reading the camera's manual, photography magazines, books and internet articles.
Take a photography class.

Bring an extra camera with you so you will have a backup in case something goes wrong with the camera you were planning on using. (Make certain you know how to use the backup camera too!)
Carry an extra battery or charger with you.
Have extra memory cards on hand.
Make sure you know how to get to the brides house, the ceremony, the location of where you will be taking pictures before the reception and where the reception will be held. Prepare an alternate route if there is a traffic jam and you need to take another route.
Familiarize yourself with all of the locations ahead of time. Know what the lighting will be like at the same time of day you will be taking the pictures. Ask the officiate if he/she has any restrictions on where you can take the pictures and if flash photography is permitted. Be acquainted with where the restrooms are in case a member of the bridal party needs to use the facility. 
More Wedding Photography Tips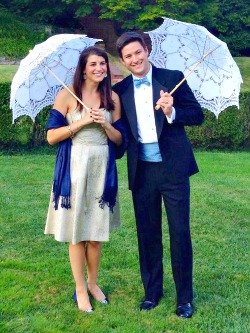 Capturing the moment is important but you don't want to be obtrusive during the ceremony. Move about during the songs or when other background noise is taking place.
If you are taking outdoor pictures, have a backup plan in the event of inclement weather. Have a few umbrellas on hand, just in case it begins to rain.
Discuss the props that the couple may want you to use in their pictures.
Talk to the bride and groom and get as much information as possible as to which shots they would like you to take on their wedding day. See my page entitled Wedding Photography Poses  page to get ideas as to which pictures the bride and groom would like you to take on their wedding day.
If you are charging them for your service, make sure you agree on the price ahead of time.
Take a few test shots with the couple beforehand. Learn how they photograph, perhaps they have a "better side."
Ask the couple to nominate a friend or family member to help you with the pictures. Perhaps that person can use their camera to take some of the pictures. You never know who will get the "best" shot.
Just a few more Wedding Photography Tips and Ideas that will make your day a little easier.
If your camera has beeps or other sounds, turn them off while the ceremony is taking place. You don't want to have your camera emitting noise while the happy couple is taking their wedding vows.
If you have a computer that you can take to the reception, upload your pictures from the bride's house, ceremony, location shoot, or other prearranged pictures and display them as a slide show during the reception.
Always check the background before you take your picture. You don't want the bride or groom to have a candelabra "growing" from their head.
If the bride and groom don't have much time between the ceremony and the reception, ask the couple if they would like to take some of their portraits ahead of time.
Stay focused! Things do go wrong but don't become so flustered that you lose your concentration. Remember, not everyone is alike and what may make you upset could become one of the best shots that you take. Use the spontaneity of the moment to your advantage. By this, I mean, if a dog walks in front of the bride and groom while you have them posed, take the picture and get their reaction. It might turn out to be a great shot.
Need more help, take a look at this page
Review my other wedding photography pages by clicking on the links below to get more wedding photography tips.
Wedding Photo Ideas

Photography Lighting Tips

  Photography Techniques



Pictures are copyrighted and cannot be used without written permission © 2008 - 2015 unique-reception-theme-wedding-ideas.com ® All Rights Reserved
Click Here to read our disclosure regarding affiliate and advertising sponsors.