Wedding Favor Ideas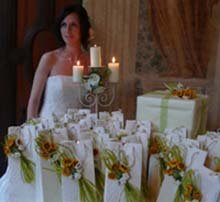 Wedding Favor Ideas

Giving a small gift or favor at a wedding is the couple's way of saying, "Thank You" for being part of our special day.
The favor can be as simple or extravagant as the couple's budget allows.

Most people have enough "stuff" that they are looking to throw-out, so my thought is to choose a favor that is practical and useful.
I frequently take a trip to the dollar store to see what is available for a dollar.  You'd be surprised at what you can find that can be taken home, decorated with tulle and ribbon to create a great favor.
One of my favorites, is purchasing a large candle at the dollar store and wrap it with colored tulle (from your wedding colors) and then tying a ribbon at the top of the candle.  I then fan out the remaining tulle and place a small string of beads intertwined with more ribbon.  Your favor is practical and dresses up your tables.

Disposable cameras always come in handy especially for your guests that forgot to bring their own.  Your guests can take a few pictures and then they can use the remaining film on whatever they choose.

More Wedding Favor Ideas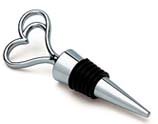 Bottle stoppers are a great favor. They only take a little drawer space when they are not in use and are so handy for keeping the fizz in soda bottles and the taste of wine in their bottles.
Ice cream seems to be a favorite in most households. So an ice cream scoop tied with a ribbon and little rosette makes a great favor.
Who doesn't like chocolate? Just about everyone loves chocolate, so giving chocolate as a favor is a great idea that will delight your guest's sweet tooth.  The box can be wrapped in netting and tied with ribbons matching your color palate.


Remember, favors don't have to be extravagant. Mints in a tin are another bridal favor favorite.  Ladies can keep them in their pocketbooks and eat them to freshen their breath.
Many brides today are choosing to personalize their favors with their names and wedding date engraved on the ribbon.  It gives a personal touch to the favor and certainly has a decorative effect.


Simple and thoughtful wedding favor ideas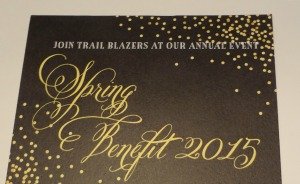 A great favor idea is to make a donation to your favorite charity and list the names of all of your guests.  You can have a notice printed, rolled and tied with a ribbon, which will serve as a table decoration and notification to your guests that a gift was given in their name.
If you and your hubby have a favorite picture that you would like to share with your guests, how about purchasing a picture frame, putting your picture in it and give as your favor.  Your guests will leave your reception with a remembrance of your celebration and a frame that they can continue to use.
Extravagant Wedding Favor Ideas

An extravagant but useful favor, would be to create individual vases filled with the same flowers that you are using for your centerpieces.  This not only dresses up your reception room but each couple can take their flowers home to enjoy days after your wedding.
Another unique idea would be to wrap your favorite wine in tulle and tie ribbons at the neck of the bottle. Your guests will keep partying after your reception.

Boxed Goodies as Wedding Favor Ideas

Ideas for wedding favors are plentiful and I hope my wedding favor ideas help you in  making your choice.


We really need to keep up with all the planning. Please visit my Welcome page, so we can start getting our creative juices flowing.
Wedding Reception Ideas

Inexpensive Reception Tips

Simple Wedding Celebration Ideas 

Wedding Reception Table Tips


Pictures are copyrighted and cannot be used without written permission © 2008 - 2015 unique-reception-theme-wedding-ideas.com ® All Rights Reserved
Click Here to read our disclosure regarding affiliate and advertising sponsors.