Unique Wedding Reception Ideas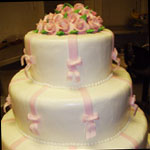 Unique Wedding Reception Ideas

A wedding on the moon?  Well, not yet, but there are so many different ways to make your bridal celebration as unique as you are.

Let's put our thinking caps on and plan a fabulous day that will stand out in the minds of your guests forever.
A fun and unique idea for entertainment is to ask your band, DJ or a friend to bring in a karaoke machine. Your guests will select a song, and then belt it out to the crowd. Most people like to dance and talk during receptions so whatever you choose, keep this segment of your bash to around half an hour.
If your budget permits, hire a comedian, magician or dance troop. This segment should also be kept to half an hour.  Hiring an entertainer without references from satisfied customers is risky.  Do your homework and you will be sure to have a crowd-pleasing entertainer.


More Unique Wedding Reception Ideas
Instead of having your guests sign guest book, consider placing a large bowl, vase or other container on a table with note cards and pens.  Ask your guests to write a marriage wish or thought for you and sign their name to the card.  Place the signed notes in a scrapbook as a memento that you will have for the rest of your lives.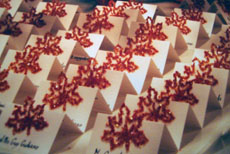 Consider using theme place cards instead of filling out a plain white name card. If your having an autumn celebration, use a place card with a fall colored leaf as shown above.

Cakes for unique wedding reception ideas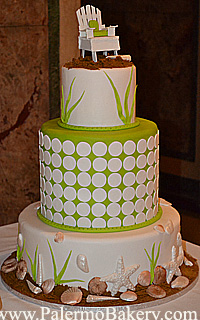 Think about having your bridal cake reflect your unique theme. If your having a beach theme have your baker create a cake decorated using seashells, sand, beach chairs and bright colors as shown above.
For the budget conscious, consider having a wine and cheese tasting reception. If you are not comfortable choosing the wines and cheeses and do not have time to do the research yourself, go to several liquor stores in your area and discuss your options with the sales staff.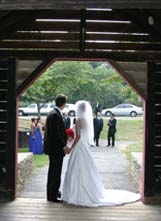 Imagine how excited your guests will be if you have your celebration at a museum, art gallery, sports complex, park, aquarium, a converted barn, or a winery instead of a traditional catering hall, or banquet room.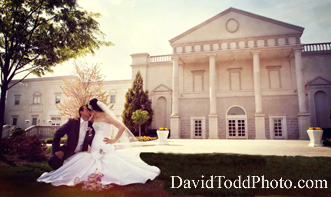 As a great keepsake, don't forget to take a picture of you and your hubby in front of your catering hall.
The sky's the limit, so think outside the box and use any of my unique wedding reception ideas to create an unforgettable
celebration.

Let's start planning by going to my Welcome page.
Wedding Reception Ideas 

Fun Ideas for Bridal Reception

Original Bridal Celebration Tips

Table Ideas


Pictures are copyrighted and cannot be used without written permission © 2008 - 2015 unique-reception-theme-wedding-ideas.com ® All Rights Reserved
Click Here to read our disclosure regarding affiliate and advertising sponsors.