Do you know why Honeymoon Island State Park is so special?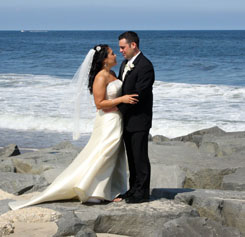 Honeymoon Island State Park

Who goes on their honeymoon to a state park? You'd be surprised! Keep reading and you will be glad that you did.

Caladesi

Caladesi, a 661-acre park is only accessible by boat or ferry and departs from Honeymoon Island. Caladesi Islands are natural barrier islands that are basically undeveloped. Caladesi is one of the few completely natural islands along the Gulf Coast of Florida. In 2008 its sandy white beaches were rated number one in America's Best Beaches.

Caladesi offers swimming; kayaking, bicycling, canoeing, beachcombing, sunbathing, and saltwater anglers can surf and fish from their boats. The wildlife will thrill nature enthusiasts while hiking on the nature trails. There is a marina with electric and water hookups as well as a gift shop and snack bar. Picnic pavilions can be reserved for a fee while picnic tables and shelters are located near the beach. Driving time to nearby hotels is about 10 minutes.

Honeymoon Island State Park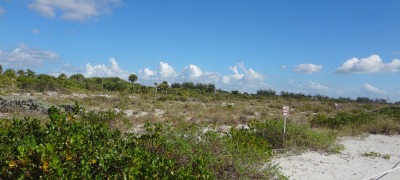 Offers a romantic honeymoon getaway. Please see my page entitled
Honeymoon Island Florida
for a complete review of this magnificent island.
More Ideas for Honeymoon Island State Park

Amelia Island State Recreation Area
Located on the Northeastern section of Florida, Amelia Island is just south of the developed tourist and residential areas. Amelia Island has over 200 acres of undeveloped sea island recreational opportunities. Its beautiful beaches, salt marshes and coastal maritime forests, provide visitors with a peek of Florida during its original state. Kelly Seashore Ranch offers guided horseback rides along the Atlantic Ocean. Newlyweds can enjoy fishing, hiking, bird watching and sunbathing.

Anastasia State Recreation Area

Opened to the public in 1949, Anastasia State Recreation Area has become one of Florida's busiest state parks. It is located just 1-½ miles from historic downtown St. Augustine and features coastal camping, sun bathing, surfing, sail boarding, fishing, swimming, picnicking and beautiful nature trails. The beach is flanked by sand dunes and a lagoon bordered by tidal marshes.

Big Talbot Island State Park

Unique to northeast Florida, located on one of the Sea Islands, Big Talbot Island State Park features rich and diverse habitats.
The salt marshes offer fishing, canoeing, and sunbathing. This island touts bird watching, photography and nature study.
As you can see, Honeymoon Island State Park offers a variety of activities that will help create your memorable first vacation as honeymooners.

Let's explore my welcome page for more fabulous planning ideas.
Top Honeymoon Locations

Cheap Honeymoon Ideas

Florida Honeymoon Packages
Pictures are copyrighted and cannot be used without written permission © 2008 - 2015 unique-reception-theme-wedding-ideas.com ® All Rights Reserved
Click Here to read our disclosure regarding affiliate and advertising sponsors.