Honeymoon Island Florida - Popular and Inexpensive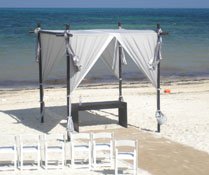 Honeymoon Island Florida

History

Honeymoon Island is located in the northwestern Gulf Coast of Florida at the western corner of the town of Dunedin.  It is believed that the Tocobaga Indians, Spanish explorers, pirates and fisherman inhabited the island. The island was initially shown on maps as Sand Island.


In the late 1800's the atoll had been referred to as Hog Island, which was a rum-running operation. Many hurricanes went through the area and in 1921 this beautiful destination was split in half forming Hurrican Pass and Caladesi Island to the south. 
In 1938 a New York developer named Clinton Mosely Washburn, purchased Hog Island, for $25,000 and renamed it Honeymoon Island.  To attract newlyweds, Washburn built 50 palm-thatched bungalows and convinced <u>Life Magazine </u>and other media people to publicize a contest.  The winners were given a free vacation on the Island. After World War II this paradise with its thatched huts fell into obscurity, but the name stuck.


Directions

In 1964, a causeway leading to the island was constructed and today, Honeymoon Island is a State Park that can be reached from Clearwater by going north on US 19 to Curlew Road (SR 586).  Going west on Curlew Road past Alt-19 and onto the Dunedin Causeway.  The Island is at the end of the causeway where parking is free. You can bring your car however; there is a small entrance fee ($5 for cars and $3 for pedestrians). There is a long portage to the beaches.
Things to do on Honeymoon Island Florida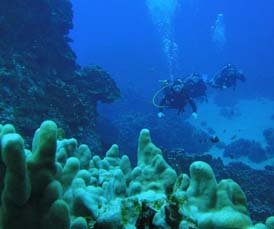 Honeymoon Island does not have any hotels but visitors are permitted to stay until sunset enjoying the pristine beaches, snorkeling, boating, hiking, bird watching and picnicking with their spouses.  There is a snack bar called Honeymoon Café, which serves burgers, beer, soft drinks, fish/chips and ice cream.  If you arrive early, you can enjoy breakfast with muffins, donuts and bacon/eggs. 

Storms have washed beautiful seashells ashore, making this place a wonderful spot for shell collectors. 
Bird watchers are likely to encounter sandpipers, plovers, egrets, terns and other shore birds.  Several threatened and endangered feathery species may also be found.
Caladesi Island is a neighboring destination that is rated one of the best beaches in the country and can be reached by ferry.

Honeymoon Island Florida Weddings

Couples can get married and have an affordable outdoor wedding reception at
Honeymoon Island State Park

The venue includes the beach as a backdrop, a flower archway or an open-air pavilion that faces the water on two sides.

The pavilion can accommodate 80 wedding guests and has a dance floor.  Larger receptions can be accommodated by using a tent.  The facility provides tables, linens and catering.  The couple must provide flowers, music, centerpieces and such. 
Sunset is the optimal time for weddings and since the park closes at that time, you can pay an hourly fee to a ranger who will monitor the area and you can celebrate your wedding until 11 PM.


Honeymoon Island Florida Information

Honeymoon Island State Park
#1 Causeway Boulevard
Duendin, Florida 34698
(727) 469-5942
Are you looking for a lover's paradise, with warm, gentle breezes and crystal clear beaches? Honeymoon Island Florida is a place where newlyweds can relax and spend a wonderful day enjoying all the amenities that the park has to offer.

Go to my home page to find more ideas for your perfect wedding.
Top Honeymoon Locations

Cheap Vacation Ideas

Florida Vacation Packages

Disney World Vacations


Pictures are copyrighted and cannot be used without written permission © 2008 - 2015 unique-reception-theme-wedding-ideas.com ® All Rights Reserved
Click Here to read our disclosure regarding affiliate and advertising sponsors.