Need Wedding Night Ideas for a Memorable Time?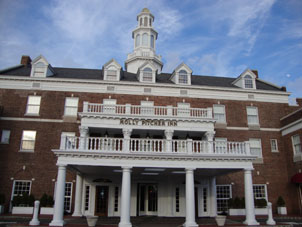 Nine Fabulous Wedding Night Tips
This is it! You have planned a beautiful ceremony, a fabulous reception and now it is time for you to begin your lives as husband and wife.
Where do you spend your first night together? Well, that depends. Are you on a budget or do you have unlimited funds?
Wedding Night Tips for the Budget and non budget conscious couples
If you're on a budget, consider spending your first night together at your apartment. You can make your bedroom as romantic as any hotel suite. Set out scented candles, and have your favorite CD's ready to be played.
For those couples that are flying to their honeymoon destination who live a long distance from the airport and have an early morning flight, I advise staying in a hotel near the airport.
No budget, great! Choose your favorite hotel and reserve the honeymoon suite. Ask the hotel to deliver chocolate-coated strawberries and a light snack with your favorite champagne. Put the "do not disturb" sign on the door and enjoy your fist night as husband and wife.
The physical room is not as important as what you do once you get into your room. Remember, you'll probably be exhausted from all the wedding planning, the excitement and emotion of the day, talking with your guests, dancing and partying.
The first thing I recommend is to take the hotel phone off the hook and turn your cell phones off. This night is especially for you and you do not want to spoil the mood by a phone call.
It's a good idea to take the pressure off of yourselves by talking and reminiscing about the highlights of your beautiful romantic wedding day.
How about this creative idea - Have a masseuse give you and your sweetie a relaxing massage or better yet, bring your own oils and give each other a caressing massage.
Take a hot bath together and just loosen up and be comfortable.
Don't forget to pack your gorgeous lingerie.
How about these elegantly sexy, wedding night ideas for your intimate apparel!
Or the below wedding night ideas lingerie that will dazzle your hubby.
Actually, it doesn't matter where you spend your wedding night, just relax, be creative and use any of my wedding night ideas.
Go from Wedding Night Ideas to Unique Reception Theme Wedding Ideas Home
Creative Wedding Ideas

Honeymoon Ideas


Click Here to read our disclosure regarding affiliate and advertising sponsors.