Florida Honeymoon Packages for Newlyweds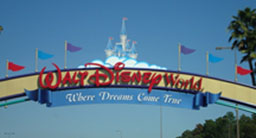 Florida Honeymoon Packages – Florida Vacation - Disney World

You're in the midst of planning for your wedding and now you're thinking – Wow, it's time to start planning our honeymoon.  You'll soon discover that planning your honeymoon is one of the best parts of your wedding planning process.
 
You've read my other pages on how to choose your sweet vacation destination so now that you've chosen to getaway to Florida let's begin by figuring out the best Florida packages for you and your hubby.


Tips for Honeymoon Packages in Disney World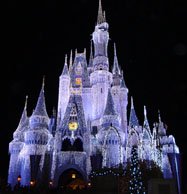 Disney World isn't just for kids - after your fairytale wedding, what could be more romantic than going to Cinderella's Castle in the Magic Kingdom of Disney World? 
The 47 square miles of Disney World houses four theme parks, 30 resort hotels, six golf courses, two water parks, and two shopping/dining/entertainment complexes.  Disney World is too big to explore in one visit. Visit disneyworld.disney.go.com and try to learn everything you can about the wonders of Disney World before you book any of your honeymoon packages.


Other sites to visit around Disney World

Universal Studios Florida - Is a working studio that took the concept of the Hollywood tour scenes and developed them into larger, stand-alone attractions.
Stroll through City Walk where you can catch a flick, grab a margarita, hear the thunder at the Nascar Café, visit the The Wizarding World of Harry Potter and enjoy the rides and attractions as if you were a kid all over again.
Sea World - An aquatic park for any age visitor.
Orlando Museum of Art – Enjoy the local, regional, national and international works of art.
Terror in Orlando is a haunted attraction with two spooky houses.
Miami - Florida Honeymoon Packages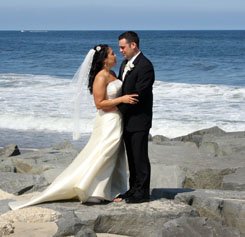 Miami is one of Florida's most sought after vacation spots for it's beautiful sandy beaches including South Beach's trendy night life, Calle Ocho, Little Havana and the Art District.
Also in Miami, along the edge of Biscayne Bay, is Deering Estate at Cutler, which is known for its environmental, archeological and historical preserve. The Estate offers daily tours of the historic houses, the Stone House and Richmond Cottage.

Fishing

Florida has salt-water fishing along its seashore and has many fresh water fishing holes as well.

Bush Gardens

Located in Tampa Bay - Experience encounters with incredible animals, while enjoying a safari across the Serengeti Plains, take in thrill seeking rides, live shows and amazing attractions. You'll love it all!!!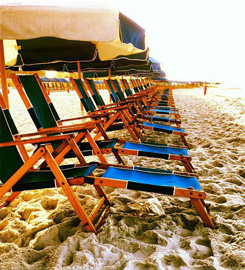 Honeymoon Packages in South Beach

South Beach offers some of the best sandy beaches, unique architecture and non-stop nightlife.  The man made beach has art deco lifeguard stands with the beach stretching up the Atlantic Coast for miles.


One of the top honeymoon locations is the Florida Keys

Relax and enjoy the sandy beaches of the Florida Keys.  If you're up to it, try para-sailing, boating, snorkeling, deep sea diving and fishing.
As you can see, there are many wonderful vacation spots in Florida with numerous Florida honeymoon packages to choose from.  Packages can be found on the Internet, newspapers, bridal magazines and travel agencies.  Do your research and you'll have a romantic, memorable honeymoon.
Let's get it Right! Check out my Welcome page.

Top Vacation Locations

Disney World Vacations

Getaway Ideas

Honeymoon Island State Park


Pictures are copyrighted and cannot be used without written permission © 2008 - 2015 unique-reception-theme-wedding-ideas.com ® All Rights Reserved
Click Here to read our disclosure regarding affiliate and advertising sponsors.