Eleven Unusual Cheap Wedding Gift Ideas for the Bride and Groom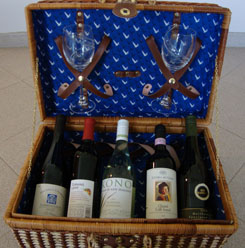 Cheap Wedding Gift Ideas

You have been invited to a wedding and do not have a clue as to what kind of gift to give the bride and groom that will not blow your budget.
Well, you have come to the right place for some wonderful ideas for cheap wedding gifts.
Check the couple's bridal registry and determine if there are any items that fit into your price range that you would like to give the bride and groom. Using the bridal registry will guarantee that the couple will receive a gift that they really want and will think of you each time they use your gift.
If the couple is going on a honeymoon, consider a gift card to the hotel where they will be staying. Or, you might want to consider having chocolate strawberries or bottle of Campaign delivered to their room.


Some more Cheap Wedding Gift Ideas

How about fresh fruit?

His and hers monogrammed bathrobes are a fabulous gift for newlyweds.  I recommend purchasing them in white, cream or other neutral color.
If you're looking for cheap bridal gifts, consider a massage at a local spa as an ideal gift for the newly married couple.  They can use it after their hectic wedding, or save it for a special occasion.  Hint: Sometimes Group On has discounts for massages.
If the bride and groom enjoy attending sports events, how about buying them tickets to their favorite sporting event.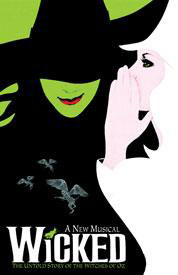 Many couples enjoy Community Theater, movies or other events and would be delighted to receive tickets for an evening out.
Give the happy couple a picnic basket filled with all the necessities and a note saying you will provide the food on a day of their choice.
Some couples enjoy dancing and would enjoy receiving a gift certificate for a few dance lessons.
A gift card to a local restaurant will come in handy when the newlyweds return home from their honeymoon and have not had a chance to go grocery shopping. 
Another great idea that the newlyweds would appreciate is to help stock their liquor cabinet with their favorite liquor, wine or beer.  
If spending a lot of money on a gift is not in the cards for you, don't fret, choose one of my cheap wedding gift ideas or let my tips lead you to another choice.
Go back to my home page for more fabulous ideas.

Cheap Wedding Ideas

Engraved Gifts

Unique Wedding Gift Ideas

Cheap Wedding Party Gift Ideas
Pictures are copyrighted and cannot be used without written permission © 2008 - 2015 unique-reception-theme-wedding-ideas.com ® All Rights Reserved
Click Here to read our disclosure regarding affiliate and advertising sponsors.