Cheap Wedding Decoration Ideas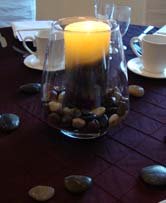 Cheap Wedding Decoration Ideas

Every bride wants her wedding to be spectacular and memorable.

You are not alone if you are planning your special celebration on a tight budget and do not have a lot of money left over for decorations.  However, with a little imagination and careful planning you can create a fabulous wedding decor by following a few of my decoration tips.

Just about everything related to a wedding has an inflated price tag.  If you're ordering any decorations do not mention that it is for a wedding celebration; instead, say you are planning an anniversary party or some other function.

Shop around the clearance section of any craft store and you will be surprised at what you can pick up at greatly reduced prices that are downright cheap.

Buy your wedding decorations during any post-season sale and put them away until you are ready to decorate for your ceremony and reception.  

Adorning your room with candles gives a soft romantic look.  Hot glue ribbon and baby's breath or rosettes and pearls around your candle and you have a wonderful bridal decoration.

Tulle, ribbon and bows can be purchased at any fabric or craft store.  They are cheap and will transform any room into an elegant romantic setting.  Just remember once you have created your decoration, store it in a container that has plenty of room as once tulle, ribbon and bows get crushed, it is difficult to restore them to their original shape.

Consider purchasing three different vases and placing flowers to match your color pallet to create a fabulous table decoration.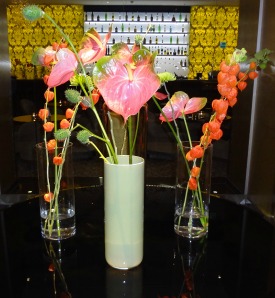 More Cheap Wedding Decoration Ideas and Tips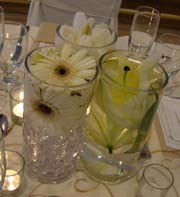 You will save a bundle of money if you ask some helpful friends or relatives to go to your local supermarket and purchase bouquets of flowers. These flowers can be used to decorate your hall at a fraction of the cost of a professional florist. You can also purchase some clear vases and place a few flowers in each vase to create a budget friendly centerpiece.
If you're getting married around a holiday such as, Christmas, Easter, Valentine's Day, Halloween, Memorial Day and etc. your ceremony and reception hall may already be decorated for the holiday, thus saving you some decoration costs.
Lighting for Cheap Wedding Decoration Ideas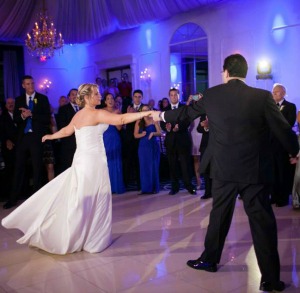 Different colored lighting adds quite a bit of ambiance and romance to any room.  Consider changing the light bulbs to match your color pallet. Notice the elegance created with the blue lighting. 

You may also ask some friends if you can borrow some of their Christmas white twinkle lights and use the lights to line pillars, tables and archways.

As you can see, my cheap wedding decoration ideas are creative, but not cheesy and can help you save a fortune on your bridal decorations.


Pursue my home page for more great ideas here.

Cheap Wedding Ideas

Wedding Decoration Ideas

Pictures are copyrighted and cannot be used without written permission © 2008 - 2015 unique-reception-theme-wedding-ideas.com ® All Rights Reserved
Click Here to read our disclosure regarding affiliate and advertising sponsors.