Caribbean Honeymoon Vacation - The Best Honeymoon Places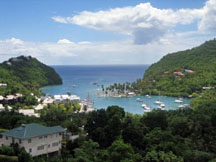 The best Caribbean honeymoon vacation spots that are affordable, relaxing and fun are discussed on this page and on my other honeymoon pages.  Take a look at the bottom of this page and check out my other ideas.
Are you stressed out over all the wedding planning?  Sit back, relax, close your eyes, breath deeply and let me help you plan your perfect, magical, vacation to the Caribbean.

Remember, you are embarking on a journey that you'll treasure for the rest of your life and I'm here to help simplify the process.
The Caribbean is a very diverse region with different scenic landscapes and cultural experiences. You will enjoy beautiful serene beaches, exhilarating nightlife, fabulous golf courses, snorkeling, deep sea fishing and diving, boating, water skiing and best of all, tropical sunshine (remember to use lots of sunscreen).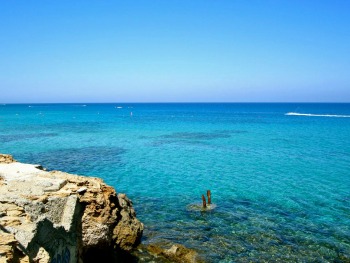 Weather in the Caribbean

First let's talk about the weather in the Caribbean.  The weather patterns vary from island to island however; temperatures are usually moderate with very little seasonal change.
Bermuda, has one of the coolest temperatures of the Caribbean Islands, ranging from 60° to 68° in January, 76° to 85° in July.  The annual rainfall is 56 inches.
Puerto Rico, ranges from 70° to 83° in January, 76° to 89 in July.  The annual rainfall in Puerto Rico is 53 inches.
As you get closer to the equator, expect the temperatures to be a bit warmer.  However, the Trade Winds bring steady breezes to the Caribbean.
Hurricane season begins June 1 and usually ends around November 30, with the peak hurricanes occurring August through October.
Plan ahead for your Caribbean honeymoon by familiarizing yourself with the weather of the island that you choose by checking some of the on-line weather resources.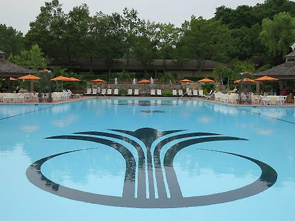 How to decide which Caribbean honeymoon vacation island will be "right" for you
Aruba

Located off the coast of Venezuela, Aruba overflows with good music, crystal clear water, pristine beaches and opulent spas. Enjoy the charm of the divi divi trees, lighthouses, and windmills. Try your luck in their splendid casinos, and luxury resorts.
Barbados

Sitting just outside the hurricane belt makes Barbados a wonderful honeymoon vacation spot. Enjoy the azure waters, endless white sandy beaches and magnificent sunsets.  Other options include: swimming with the sea turtles, visiting old sugar mills, plantation houses, and a hillside garden featuring over 20,000 orchids.


Nassau

Paradise Island is a great Caribbean Honeymoon Vacation



Located just 180 miles off the coast of southern Florida, Nassau features aquamarine waters, surrounded by sugary white beaches.  The history and national character are reflected in their inspiring music.  The Atlantis Hotel has a fabulous aquarium that you can view from the lobby and is a fabulous vacation spot.

Dominican Republic

On December 5th, 1492 Christopher Columbus was on his first voyage to the New World.  He landed on an island and named it Hispaniola because he described the island as "a beautiful island paradise with high forested mountains and large river valleys."  Hispaniola has been renamed, the Dominican Republic. Like most Caribbean Islands, the Dominican Republic has beautiful beaches with lots of water activities. You may also take a safari to the unspoiled countryside, enjoy underwater adventures and swim with the dolphins.


Puerto Rico

In addition to enjoying Puerto Rico's beautiful beaches you can take a zip lining adventure by walking through the lush northern coastal plains.  Kayaking around the formations of the impressive Karst Mountains is another experience you won't want to miss.  Hiking through the El Yunque Rainforest is breathtaking.  Puerto Rico also has dazzling nightclubs with fabulous entertainment and gambling.


Jamaica

What else is there to do in Jamaica besides lounging by the beach?  Zip line among the tree tops through the lush forest; view the Dunns River Falls, shop in Ocho Rios, swim with the dolphins, take an off road trip to Sandy Bay or Rosehall, or experience the natural beauty of Jamaica by taking a four wheel drive into the interior.


Tips and Reminders on How to Choose a Caribbean Honeymoon Vacation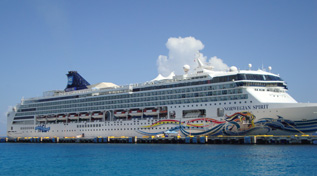 Depending on your budget and your tastes, consider a cruise as your honeymoon vacation. You'll be able to tour and get a flavor of several islands without having to pack and unpack.
Would you prefer an all-inclusive resort, or are you looking for an a la cart hotel?
The sun in the Caribbean is very strong; let's not spoil your honeymoon with a bad sunburn.
Determine the weather of the island, for the time of year, that you will be traveling.
Safety and security are always a concern when you are traveling. Check the US State Department and do some Internet research before you book your vacation.
Plan your Caribbean honeymoon vacation several months before your wedding and I assure you will have a wonderful, romantic trip.

Need more help? Check out my welcome page!

Top Honeymoon Locations

Best Vacation Places

Cheap Vacation Ideas

Popular Honeymoon Destinations

Top 10 Destinations

Pictures are copyrighted and cannot be used without written permission © 2008 - 2015 unique-reception-theme-wedding-ideas.com ® All Rights Reserved
Click Here to read our disclosure regarding affiliate and advertising sponsors.